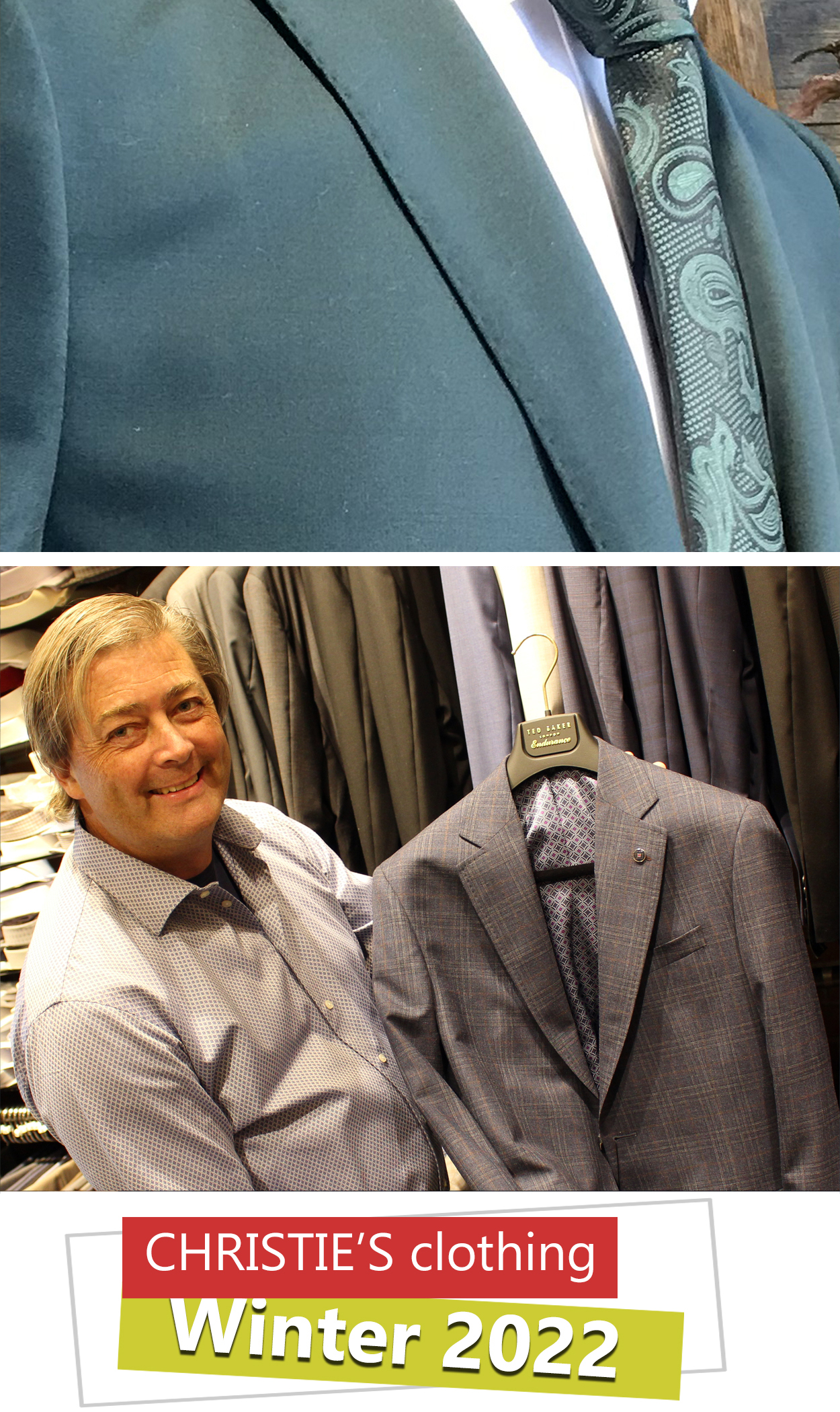 For more than 40 years, South Georgian Bay residents have counted on Christie's to provide quality clothing for all occasions. Whether it be graduation, a wedding, a special gathering or a holiday occasion, Michael Christie will show you a selection of suits, jackets and accessories, and provide that extra service that Christie's is famous for. "When you look this good … people notice!"
Men's Shirts
When the johnnie-O team sits down every season to hash out its offerings they have one main focus in mind – high quality. It's what the johnnie-O guy has come to expect, and they're not interested in offering anything but the best. Come in to Christie's Clothing in downtown Collingwood and meet johnnie-O!
Desoto shirts are made in Europe and are an important part of the Christie's Clothing Summer 2021 collection. Casual paisley, floral prints and graphic designs for a relaxed look. Make a casual appearance in your free time or go for a classic combination for your daily business. Outstanding comfort – Made for Movement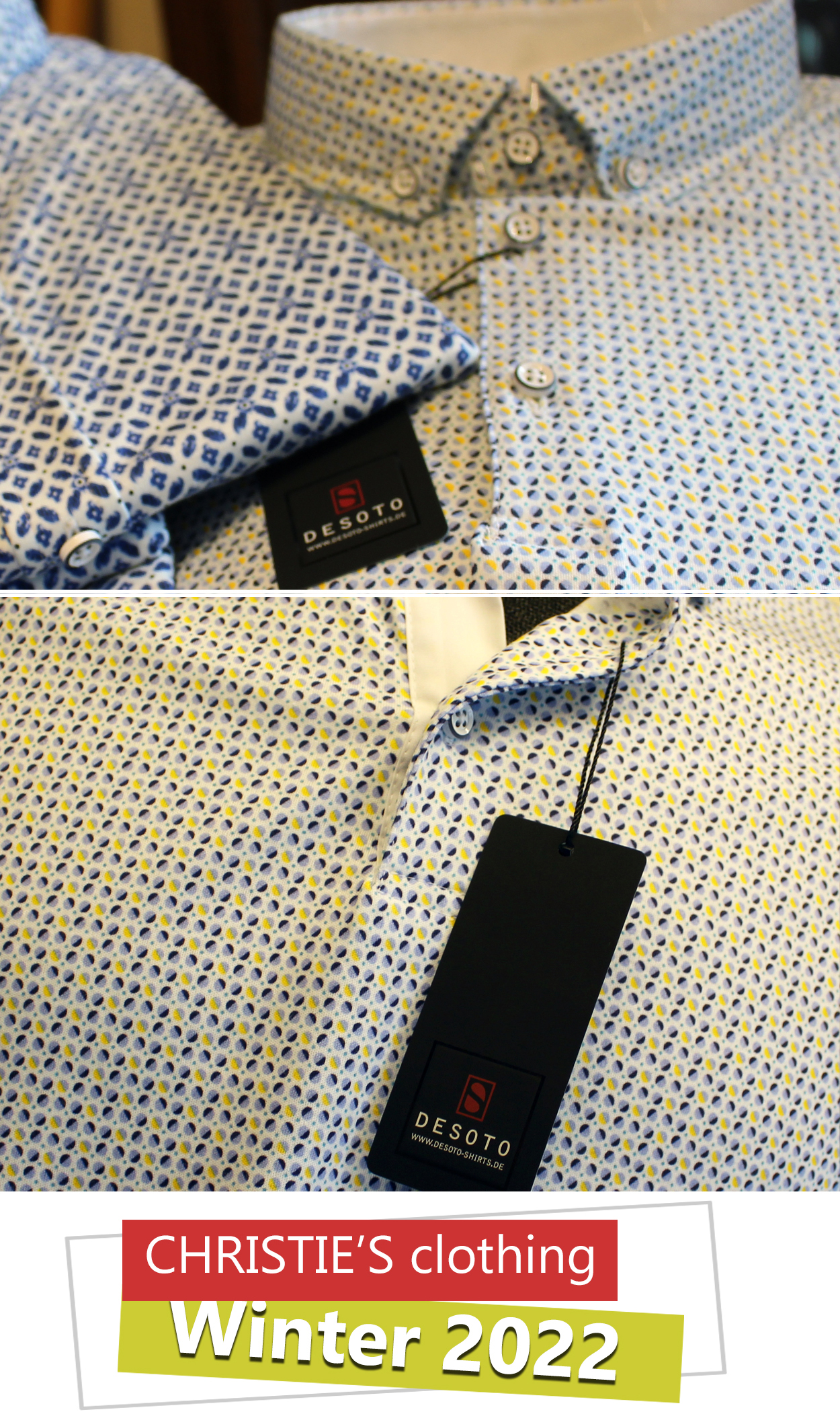 Jeans & Casual Pants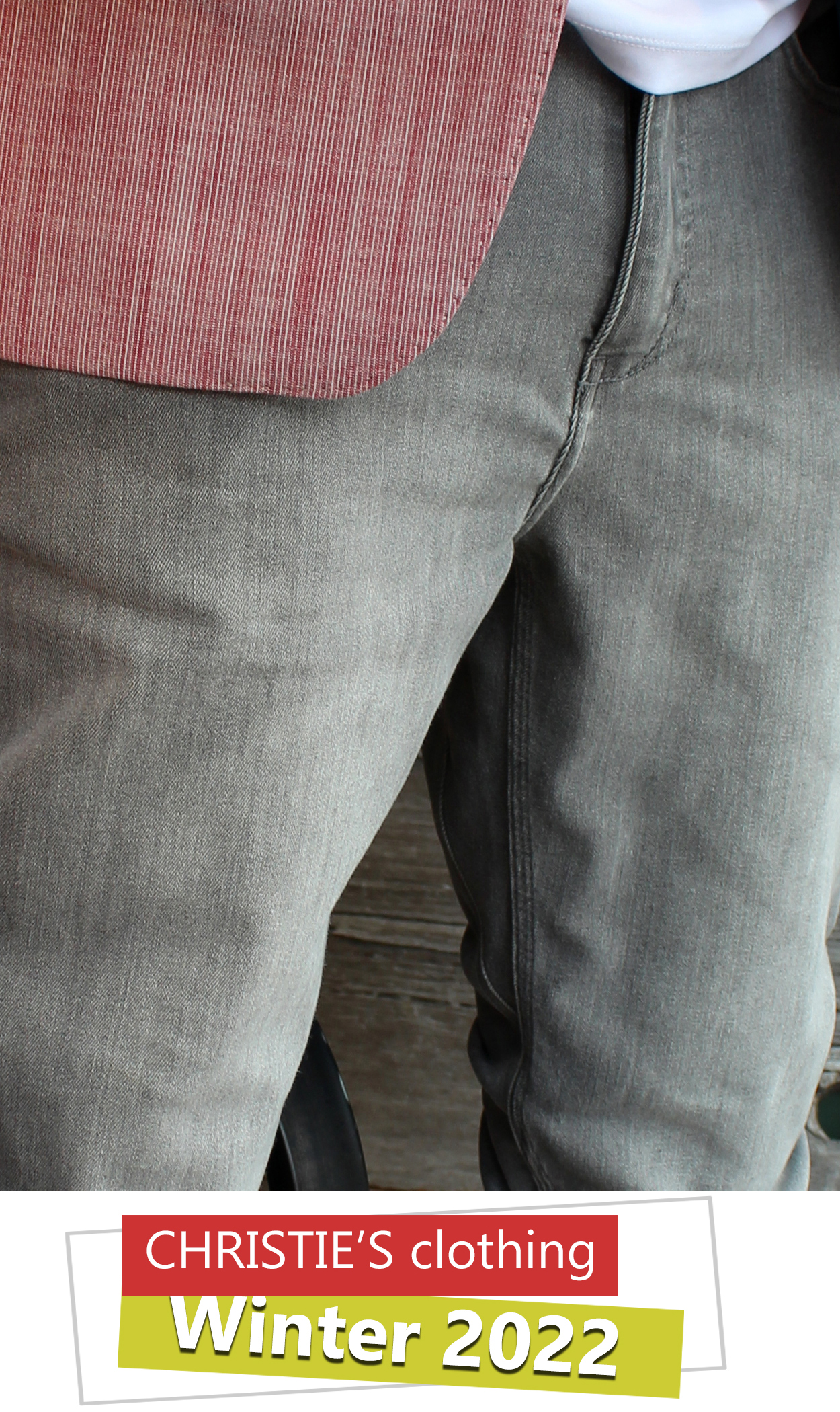 Casual times call for style and comfort. Count on Christie's Clothing to provide quality jeans in a variety of colours and sizes.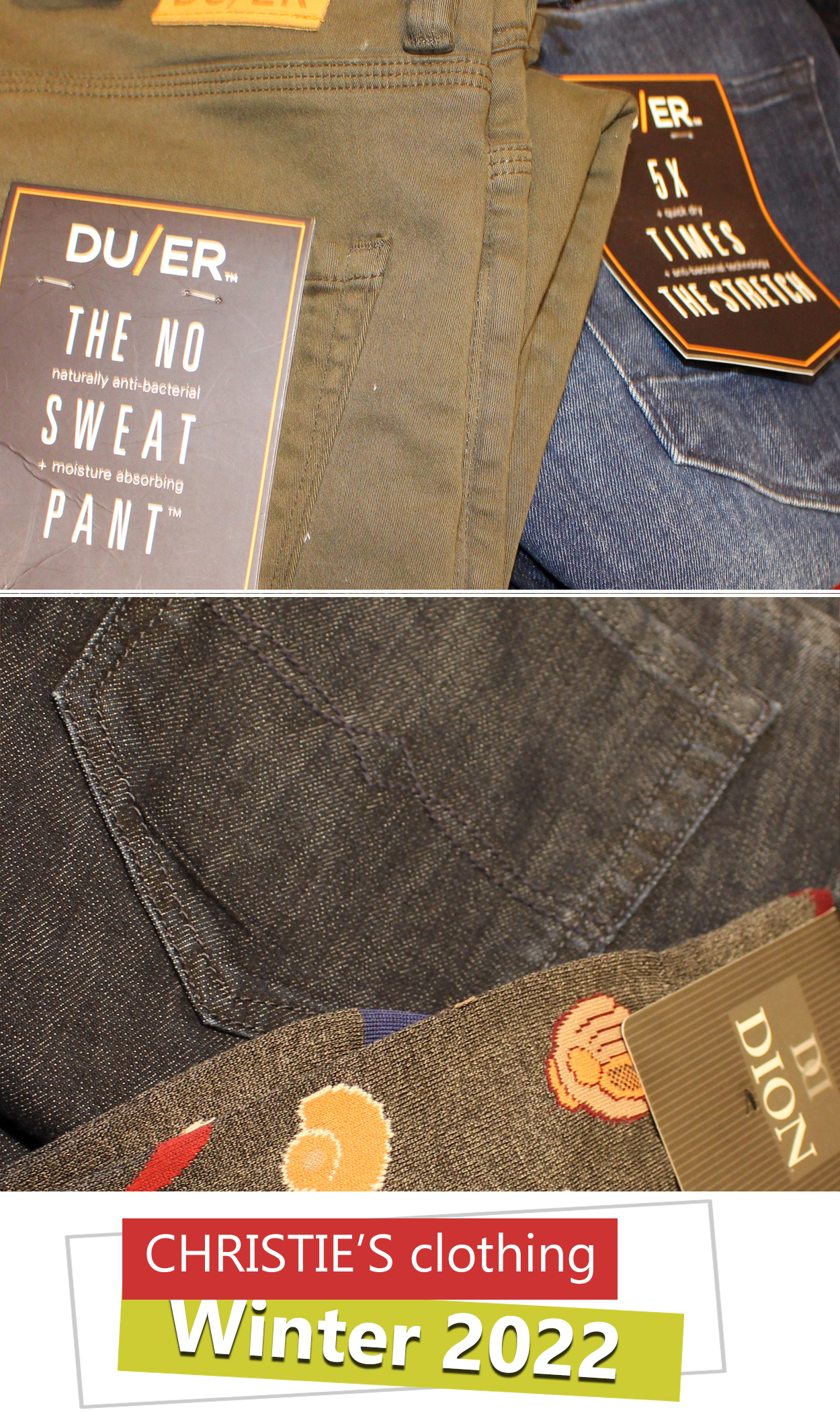 Christie's Clothing
CLOTHING FOR MEN, WOMEN AND CHILDREN
91 Hurontario Street, Downtown Collingwood
705-445-2761