---
The Ontario BIA Association recognizes Collingwood BIA Founding Member Ed Christie
At its Award Gala held as part of the Ontario BIA Association's Annual Conference in Hamilton, the late Ed Christie was recognized with the 'Jan Hawley Memorial Pinnacle Award'. This award recognizes individuals who are accomplished leaders and have demonstrated skills in advocacy, innovation, and community building in their own organizations, and within the BIA movement at large.
Ed was a founding member the Collingwood Downtown Business Improvement Area in 1977 and continued as a business champion in the Downtown throughout the years.
'I always respected the commitment that Ed Christie made to the downtown business community. He fought hard for what he knew was right for our downtown and although he 'butted heads' with many, his vision for our downtown has proven to be so right. He led the organization through major projects, massive disruptions due to construction, uneasy relationships with the municipality as we stood our ground in planning discussions – all with one end game – to ensure that Collingwood's downtown would continue to thrive', said Susan Nicholson, Collingwood BIA General Manager.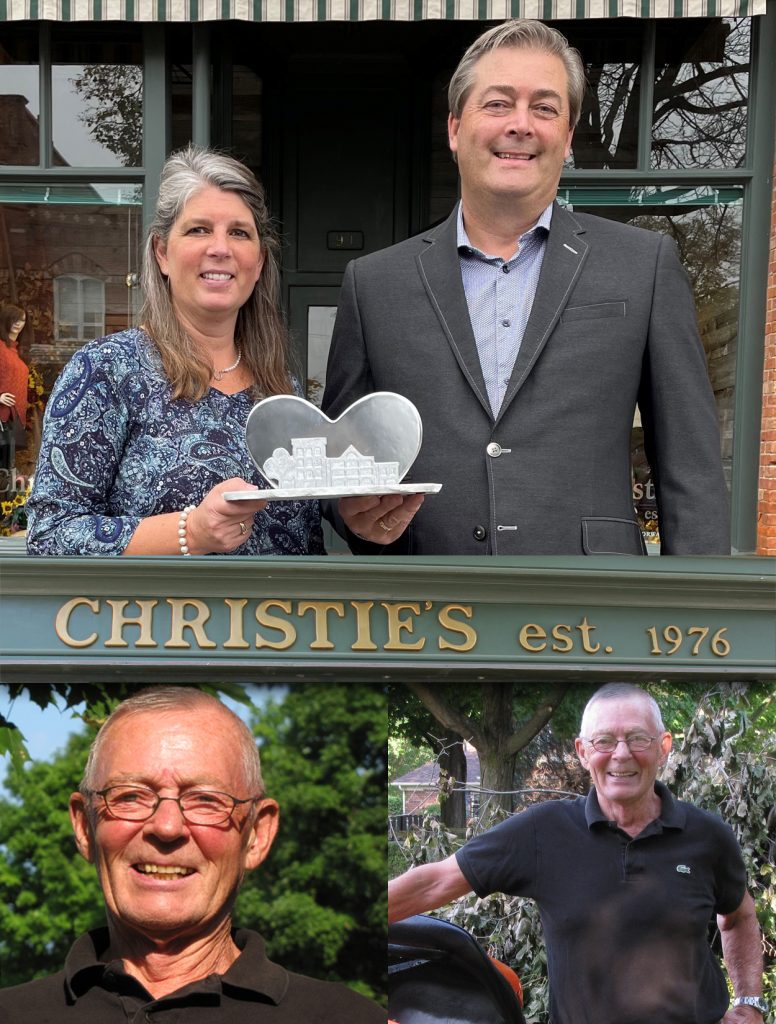 Current BIA Board of Management Chair, Dave Conning added, 'Everyone knows a few people in their community who have been instrumental in shaping the standards and identity of the area. If someone asked me who it would be in Collingwood, the first name I think of is Ed Christie. He'd use the phrase "top drawer thinking", meaning when you take on a project, look at it in the best, most effective way. Don't water it down. Take the high view.'
Ed recognized the impact a Business Improvement Area could have on the success of a downtown core, and in his recent role as a Councillor with Clearview Township, he continued to advocate for the model as he encouraged the community of Stayner to consider forming its own BIA.
Ed was a devoted volunteer and visionary and has left a wonderful legacy for his community.
---
Christie's Clothing
CLOTHING FOR MEN, WOMEN AND CHILDREN
91 Hurontario Street, Downtown Collingwood
705-445-2761