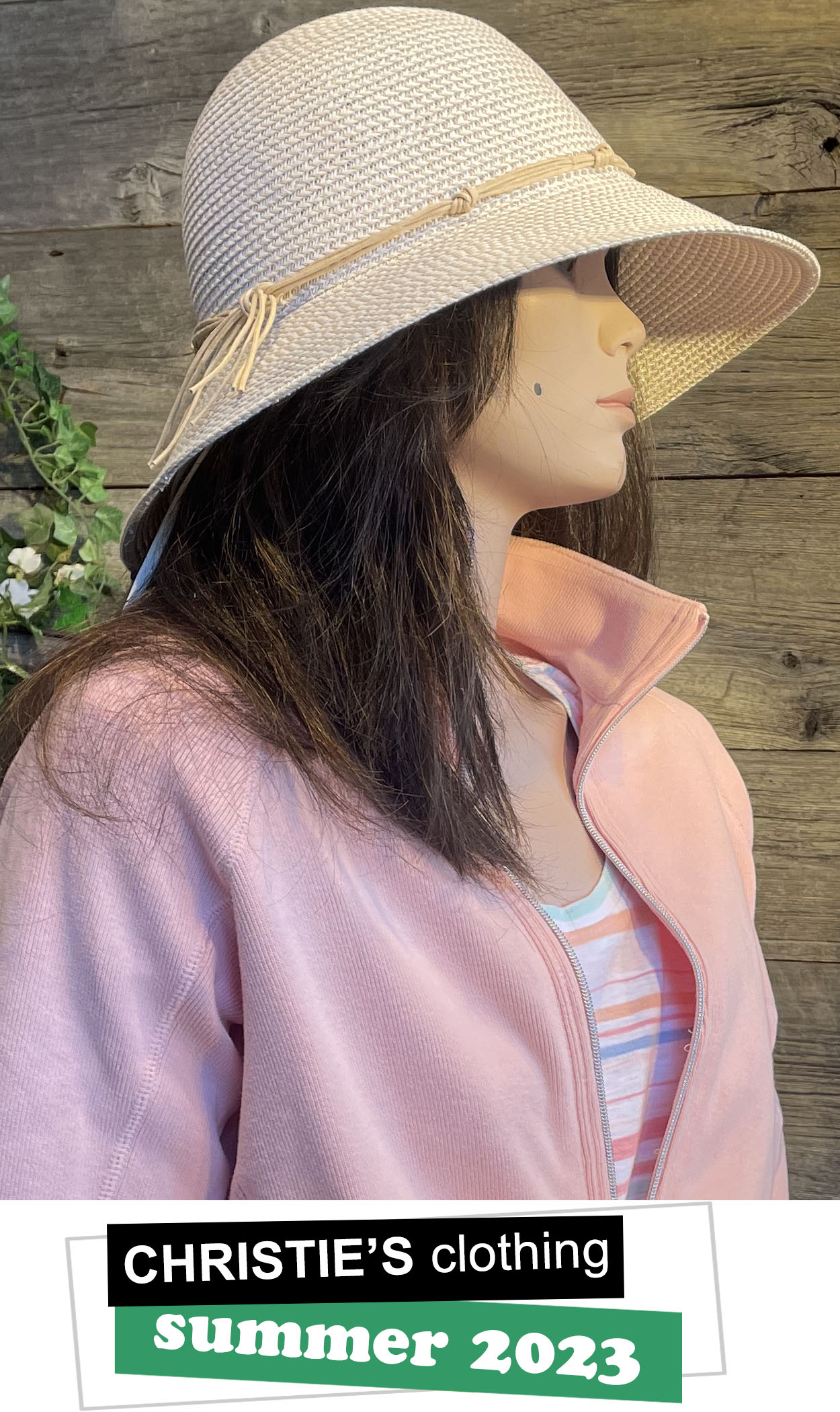 The Parkhurst story begins and ends with high quality, Canadian made knitwear that endures. Parkhurst's knitwear and accessories are thoughtfully designed so you never have to choose between style, functionality and comfort. Fashionable eye-catching sweaters will keep you comfortable this summer season. Christie's Clothing has put together the region's finest collection of sweaters and casual clothing for any occasion.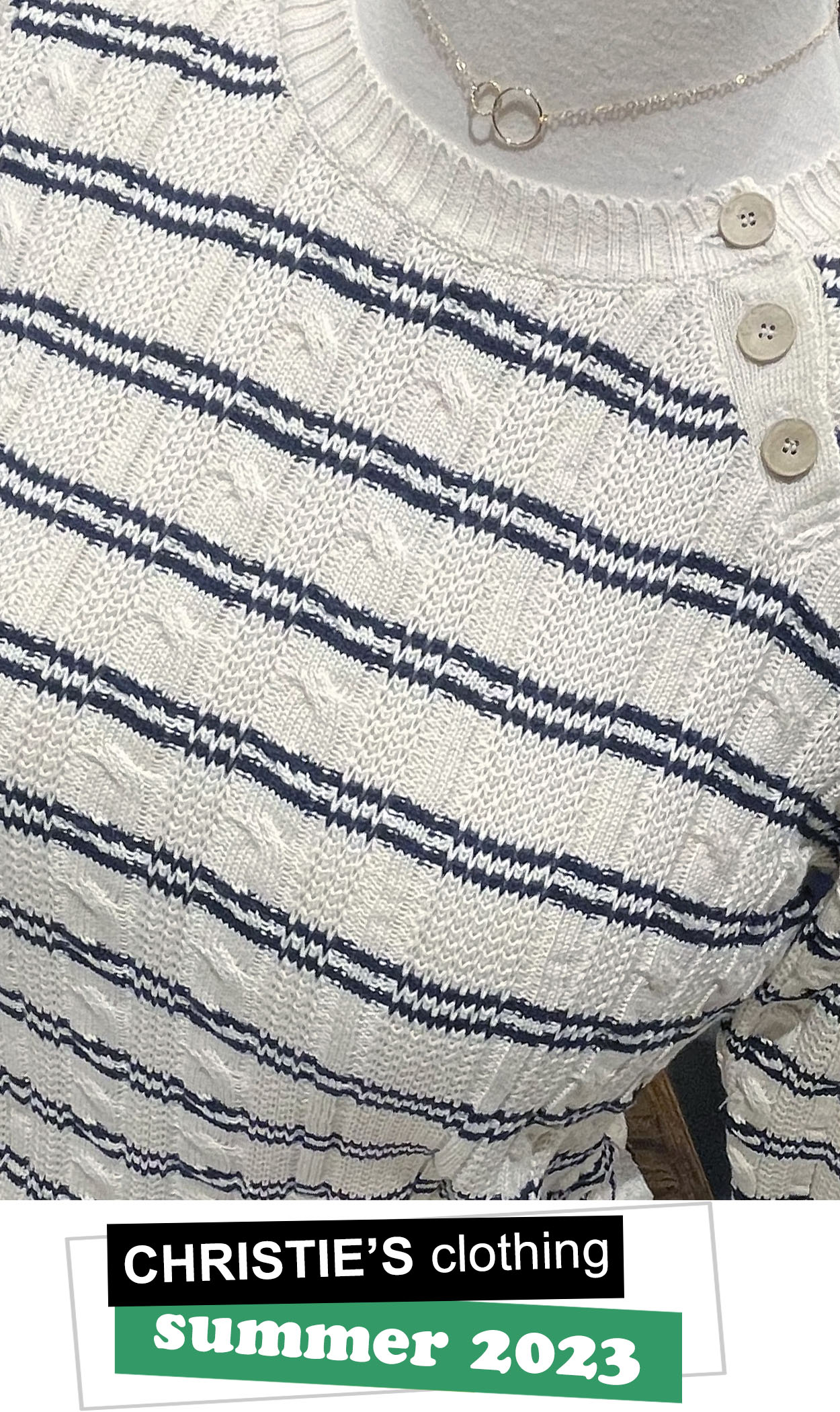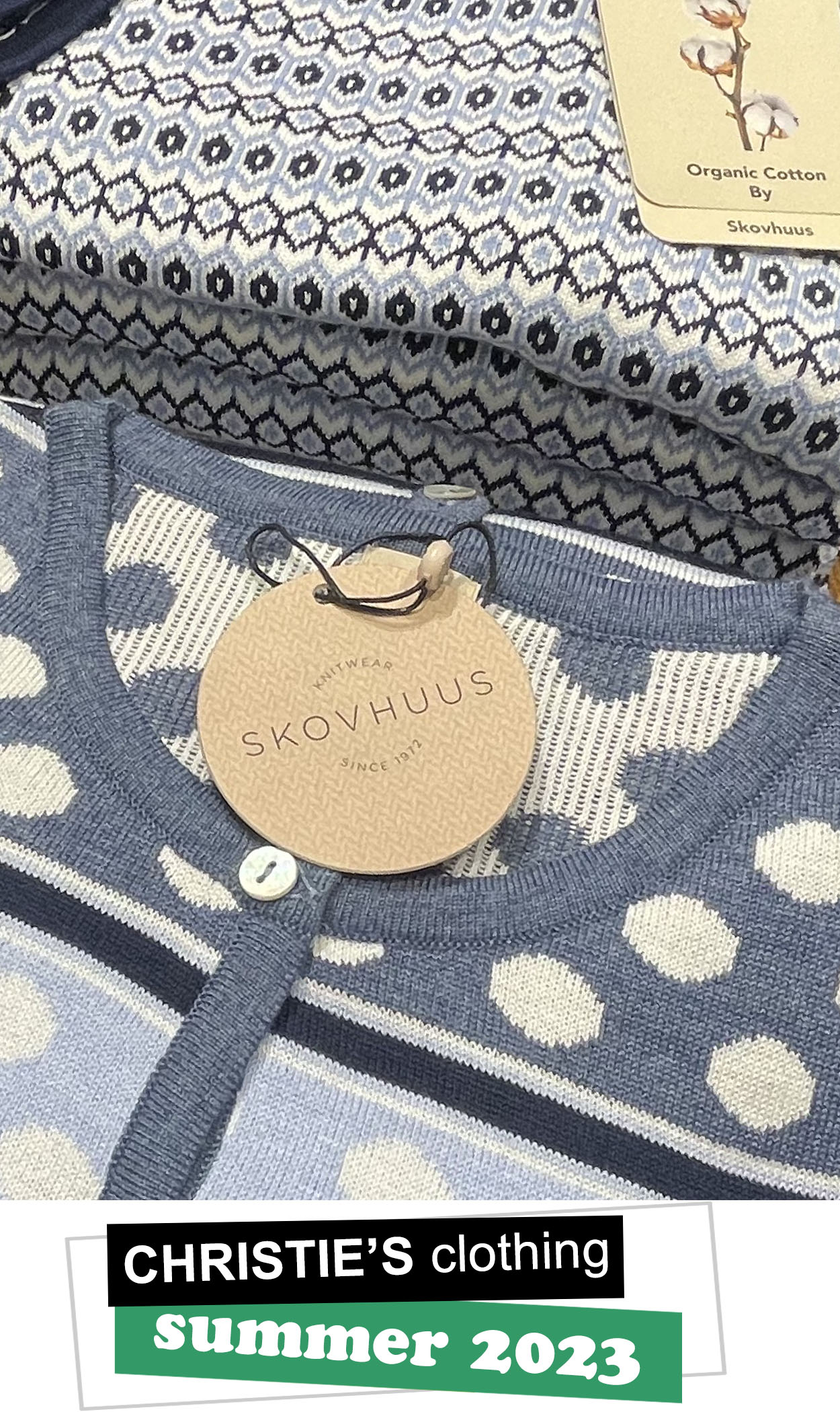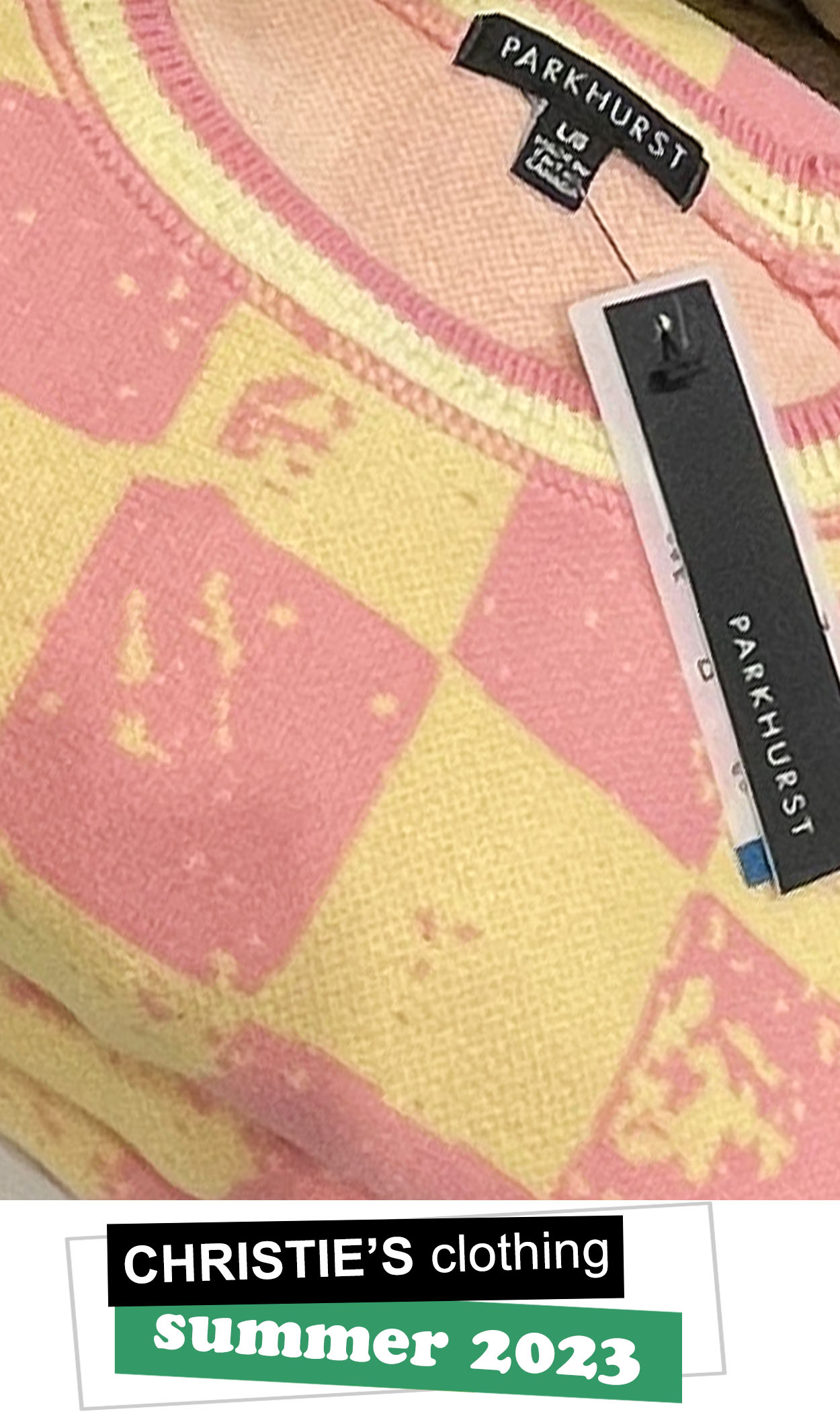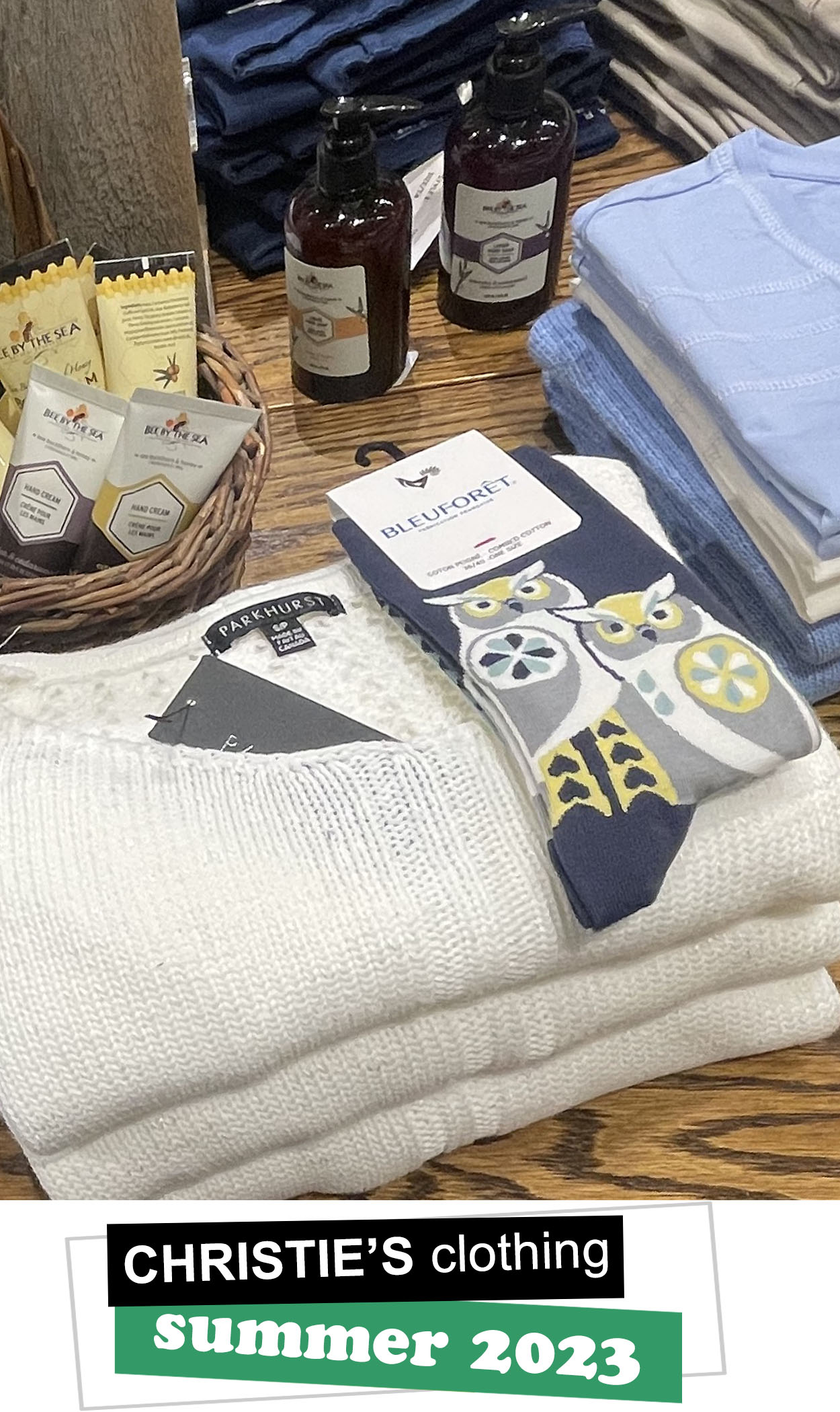 Dale of Norway continues to be our most popular line of sweaters at Christie's Clothing. We keep them year-round because they are always popular gifts. The village of Dale is nestled between beautiful steep mountains, waterfalls and fjords on the west coast of Norway. In 1879, the historic textile factory was established in this valley with easy access to wool, strong knitting traditions, and a great supply of natural power from the local waterfalls. Since then, Dale of Norway has developed stunning designs in premium qualities that are well-known worldwide.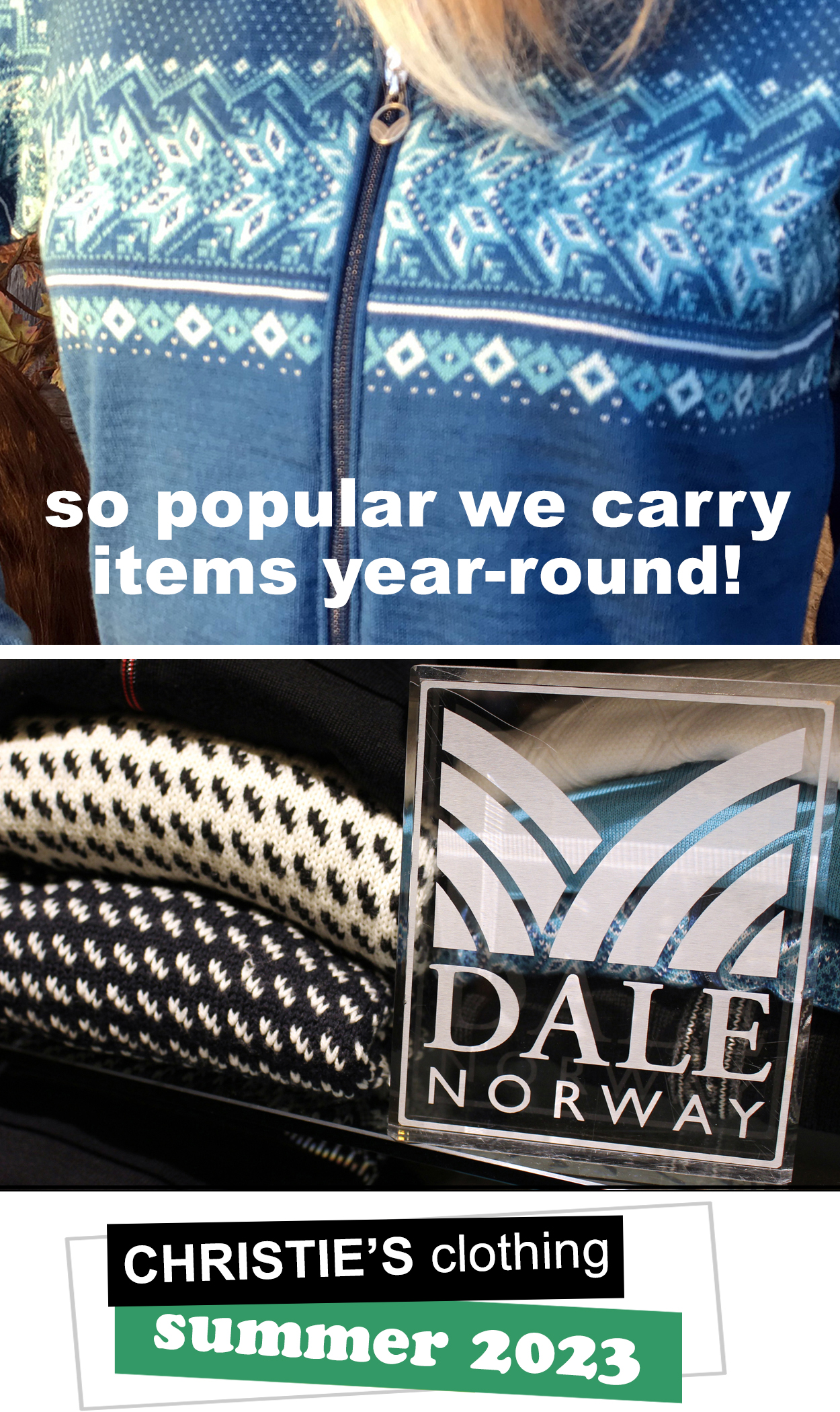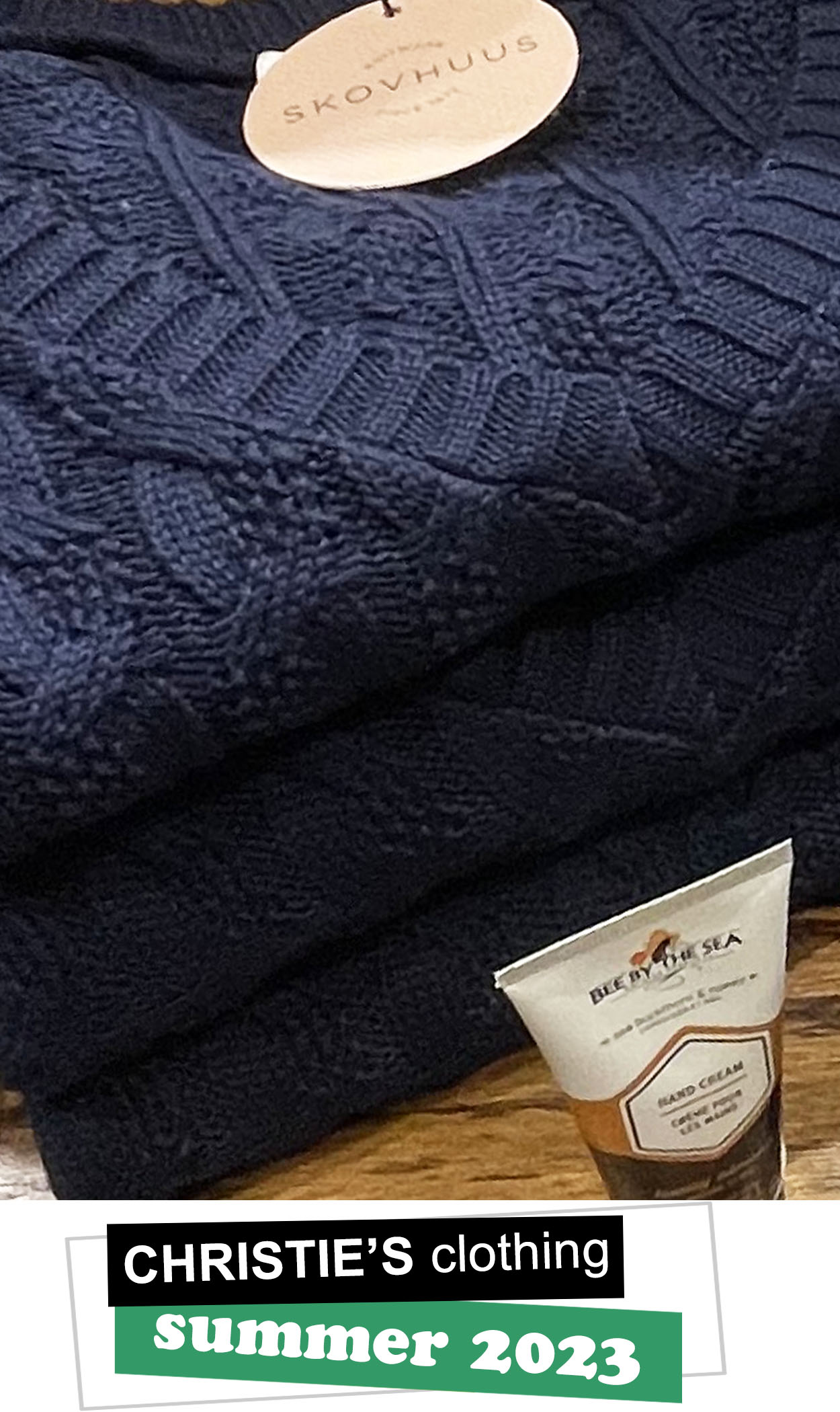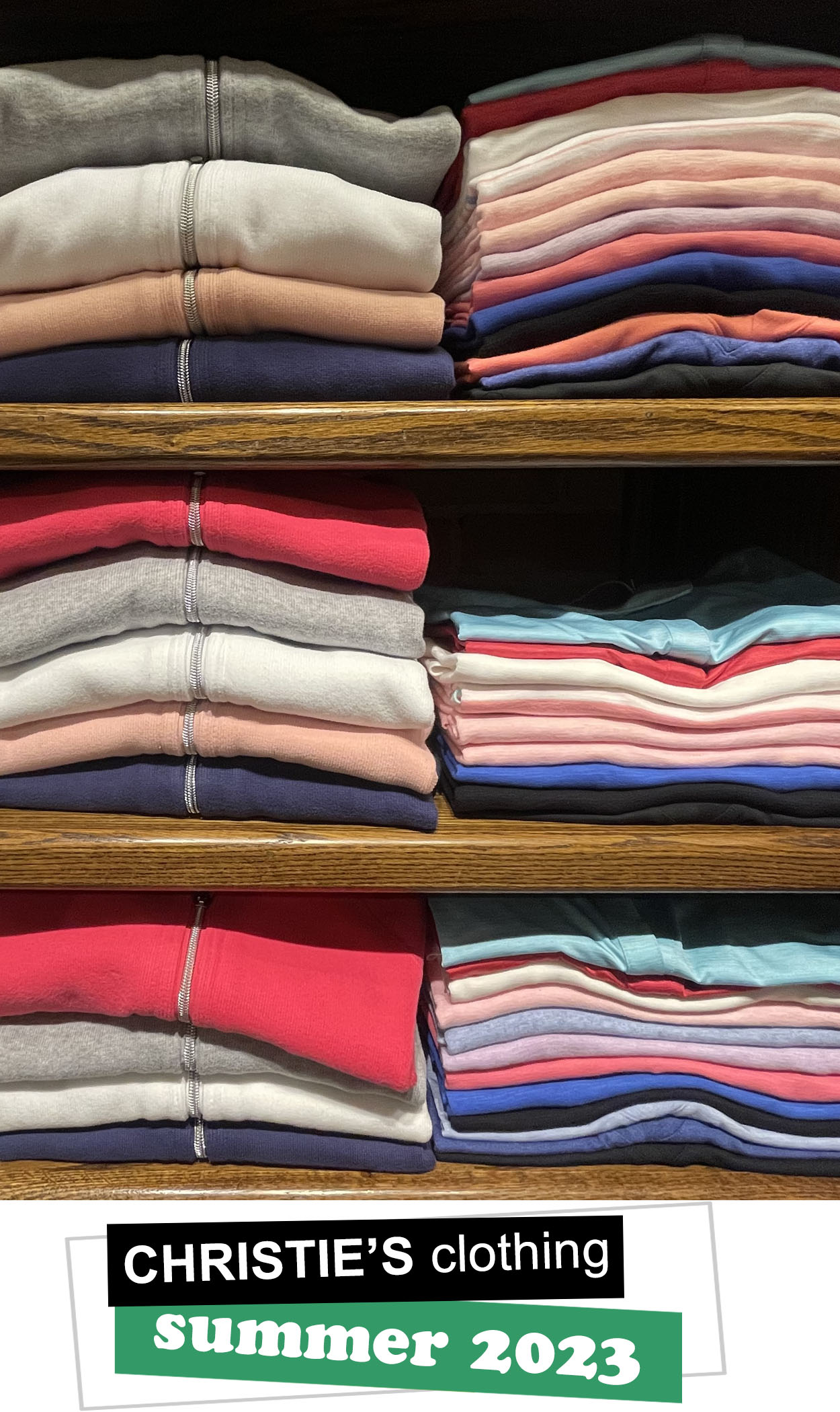 People count on us to fill our store with casual, colourful sweaters to be enjoyed throughout all four seasons. After all, we have been stepping out in ski country for decades! Look good and feel even better with a new sweater from Christie's 2023 collection.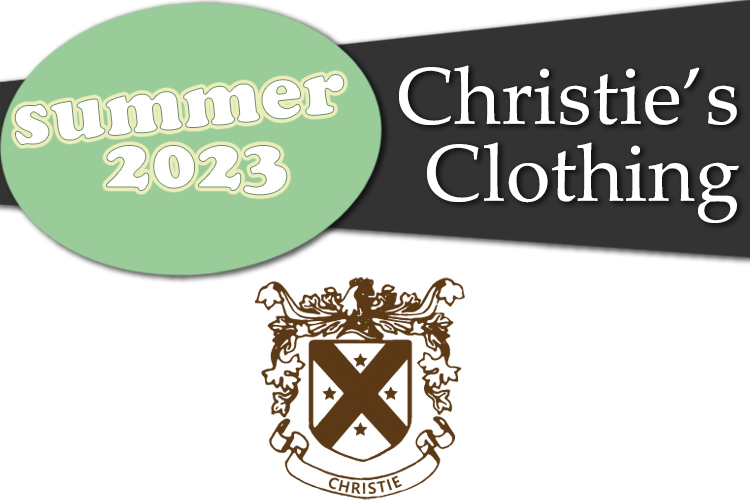 Christie's Clothing
CLOTHING FOR MEN, WOMEN AND CHILDREN
91 Hurontario Street, Downtown Collingwood
705-445-2761