Browse through our children's section to see new arrivals for Winter 2022 from Padraig Slippers (Canadian, and our biggest seller!), Beba Bean Knitwear, Bunnies by the Bay, Baby Maggo Blankets (Canadian), Silkberry Sleepwear, Douglas Cuddle Toys and Limeapple Fleece.
Browse through the Christie's Chickadee Collection. Proceeds will help purchase Hospice birdseed.
Hospice Georgian Triangle, a registered charity, provides trained volunteer and professional care and support for individuals living with life-threatening illness or in their last stages of living, to their families and to the bereaved in the South Georgian Bay region. Outside the window of each of the six patient rooms is a beautiful bird feeder, lovingly made and donated by Mr. George Christie. With the purchase of an item from our Chickadee Collection, you are helping to cover the cost of over $3,000.00 annually to keep our feathered and furry friends fed, and in turn, bring great joy to our patients in their final days.
The Children's Department at Christie's Clothing offers terrific gift ideas for any occasion including birthdays. Come in soon and have a look at new arrivals for fall and winter. Christie's Clothing offers a baby gift registry.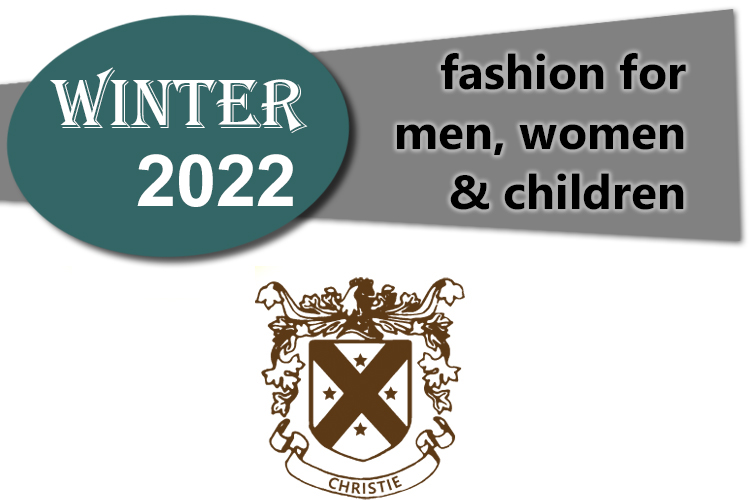 OUR HISTORY | MEN'S | WOMEN'S | CHILDREN'S | CONTACT US
Christie's Clothing
CLOTHING FOR MEN, WOMEN AND CHILDREN
91 Hurontario Street, Downtown Collingwood
705-445-2761